"What if the training video was the training video?" McDonald's goes meta with this early '90s instructional where a rigid, by-the-books director learns the value of going off-script in order to get things done right.
The video kicks off with an intro by Michael Jordan, which makes perfect sense as Jordan is an authority in both food service and filmmaking. His justification for his presence seems to be that, as an NBA superstar, he is in the customer service industry as well. I guess?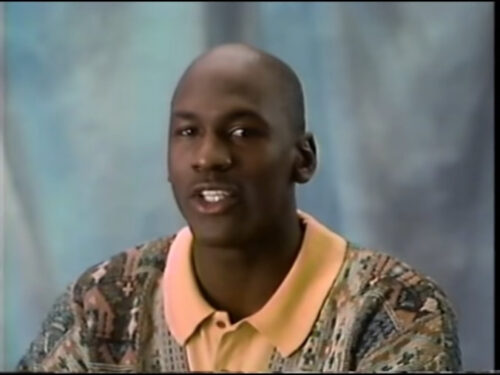 We then get into the video, where our director's trying to make everything "just so" until a McDonalds manager convinces him that directing a film and managing a McDonalds are really the same thing. She had to let go of her strict adherence to the operating manual and let her employees find the best way to give great customer service, and so the director should loosen up on the script and let the actors do what they want. For the record, this is terrible advice.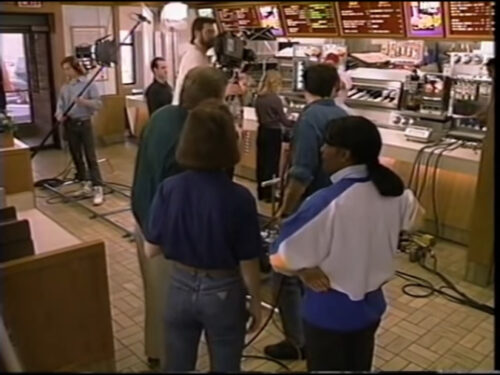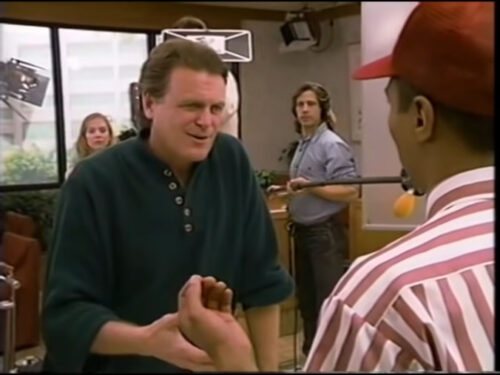 It pays off in the video, though; the scenes come off "organically" and they are better able to demonstrate amazing service. The kicker here is that this entire corporate video was probably meticulously scripted. I spent most of this video looking for '90s McDonald's easter eggs, like this cookie dispenser behind the counter:
As far as "wrong" training videos go, this one's still short and entertaining. I can't deny the Michael Jordan angle either, it's a trip to see him in that ridiculous sweater. And if you're interested in '90s corporate fast food training videos – which, if you're here, you are – you're in for a treat.
-ds