If you were at the Magic Kingdom on a hot summer day in 1981, you might have ducked into a little theater to catch some A/C and seen this video.  "The Dream Called EPCOT", a promotional film for the upcoming EPCOT park, a "we're working on it" update to anyone wondering what was up with the new development, really nails the "will-be" aesthetic of the EPCOT experience. Who would have thought 15 minutes of concept art would be so exciting?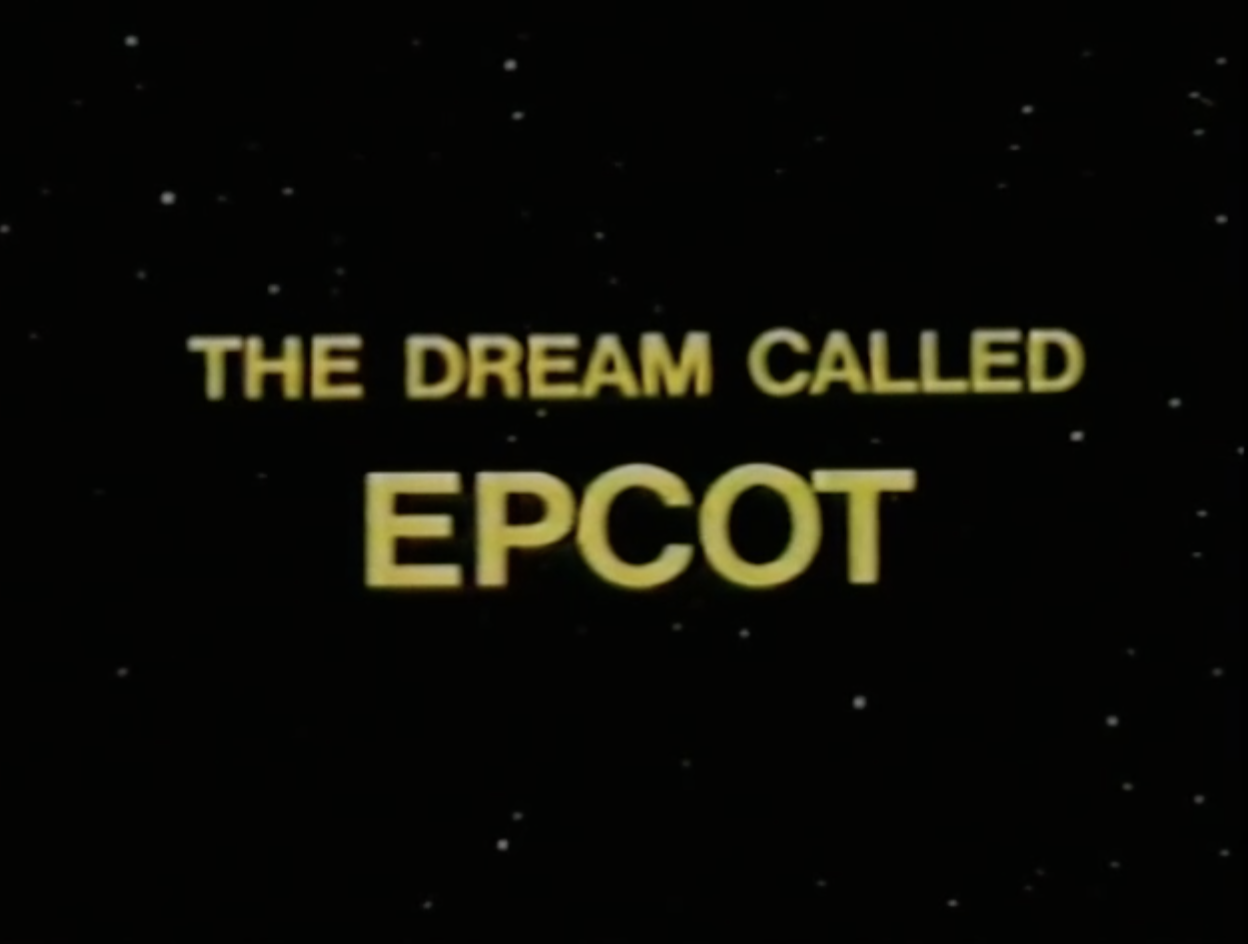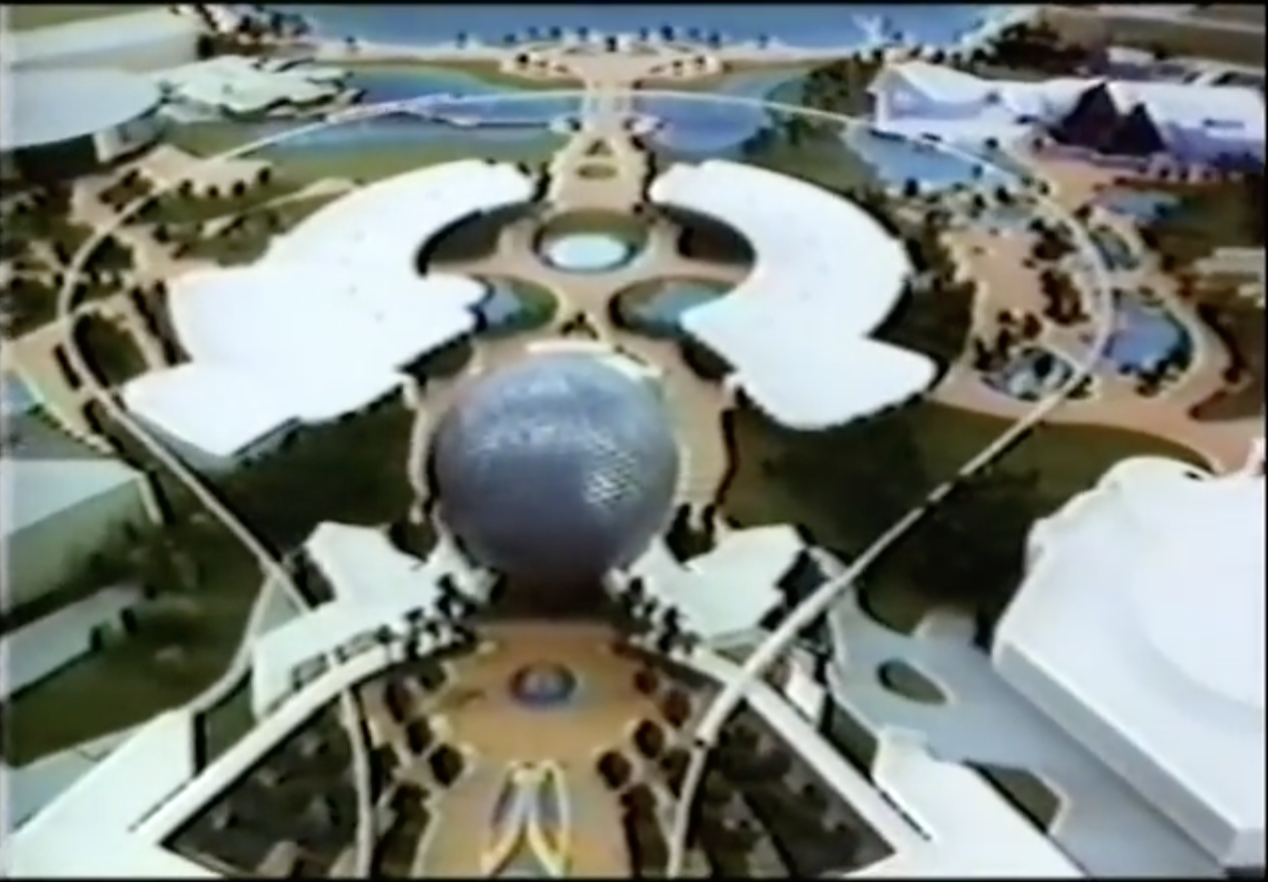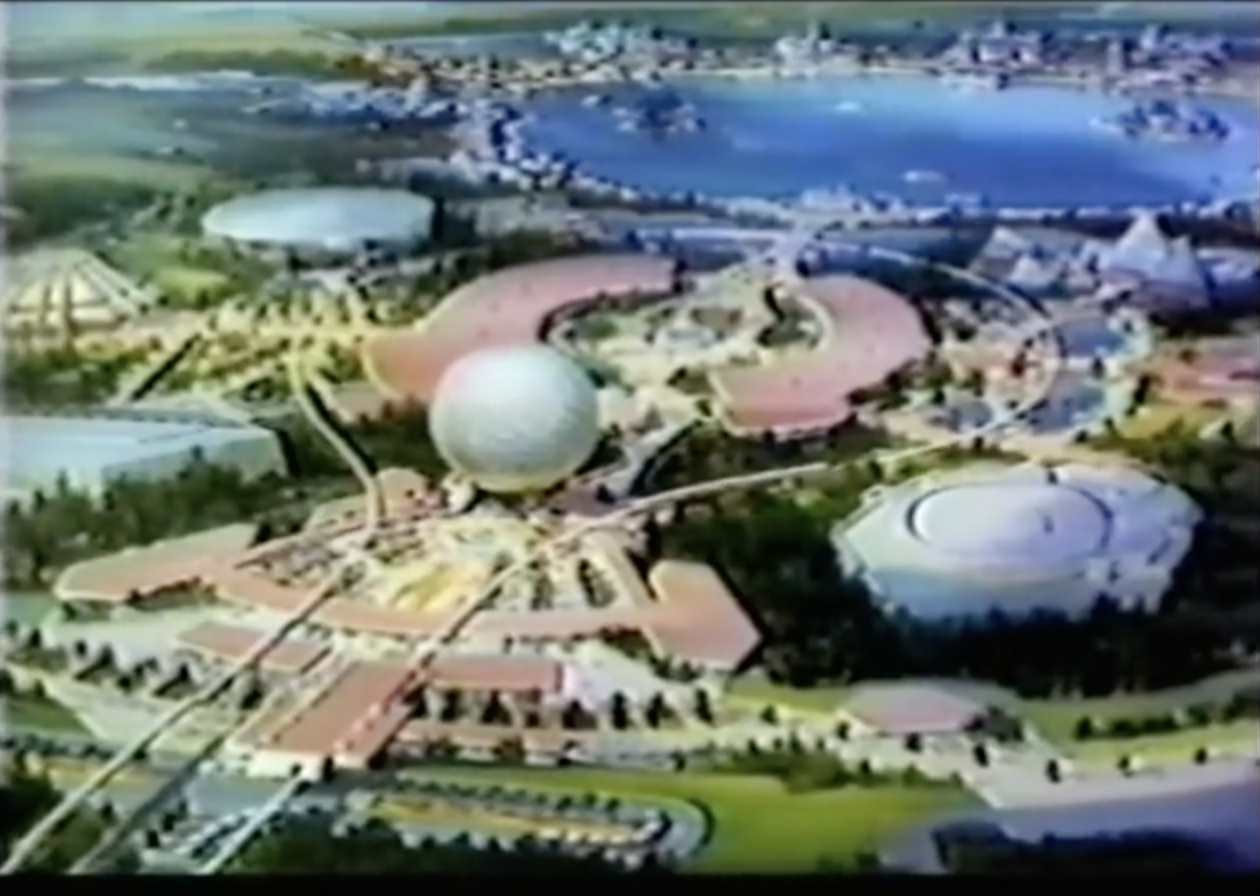 The bulk of the video's a pretty straightforward rundown of what each attraction will consist of, and for the most part it's on the money. Not a lot changed about the attractions in the year between this video and the reality. One image of Journey into Imagination stuck out to me as something that didn't land in the final ride, some sort of big stage number that the guests push through the middle of.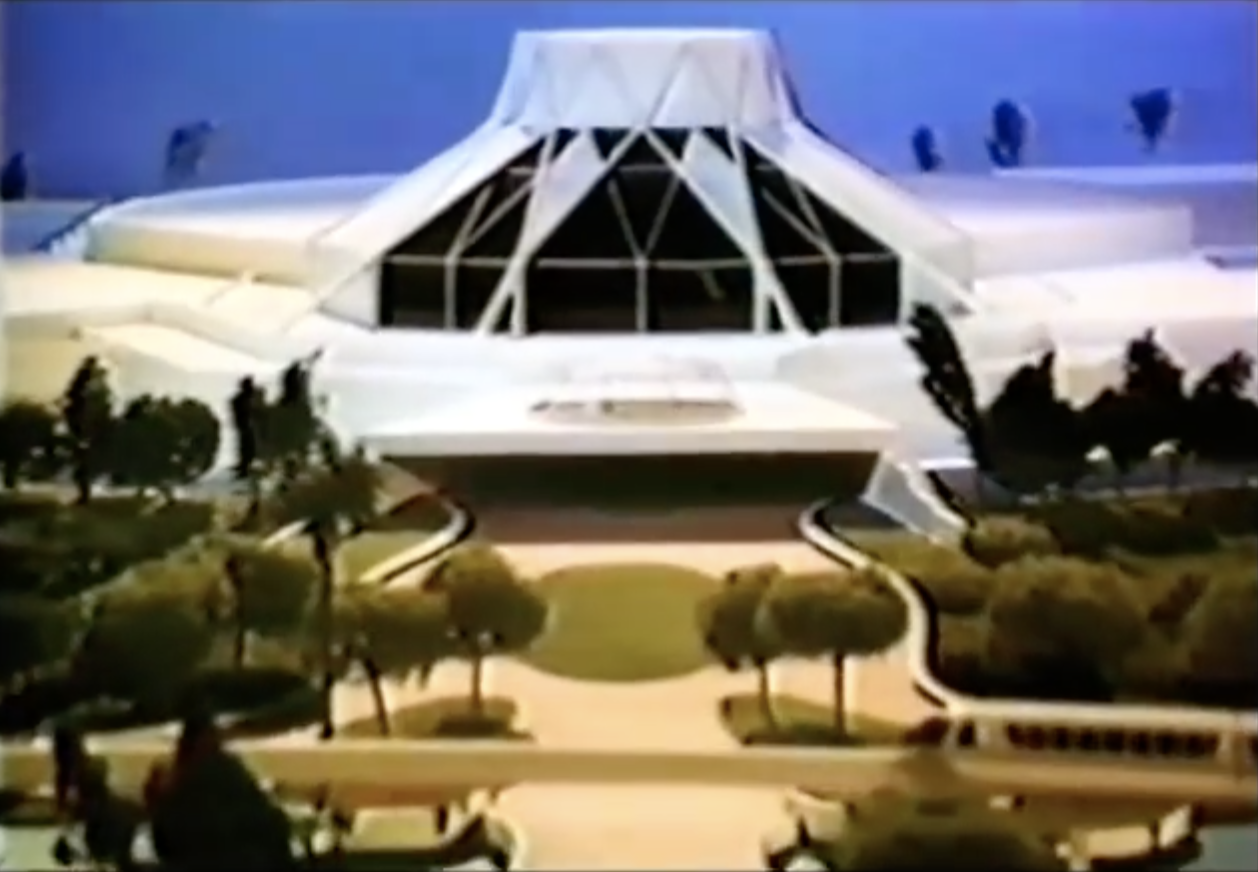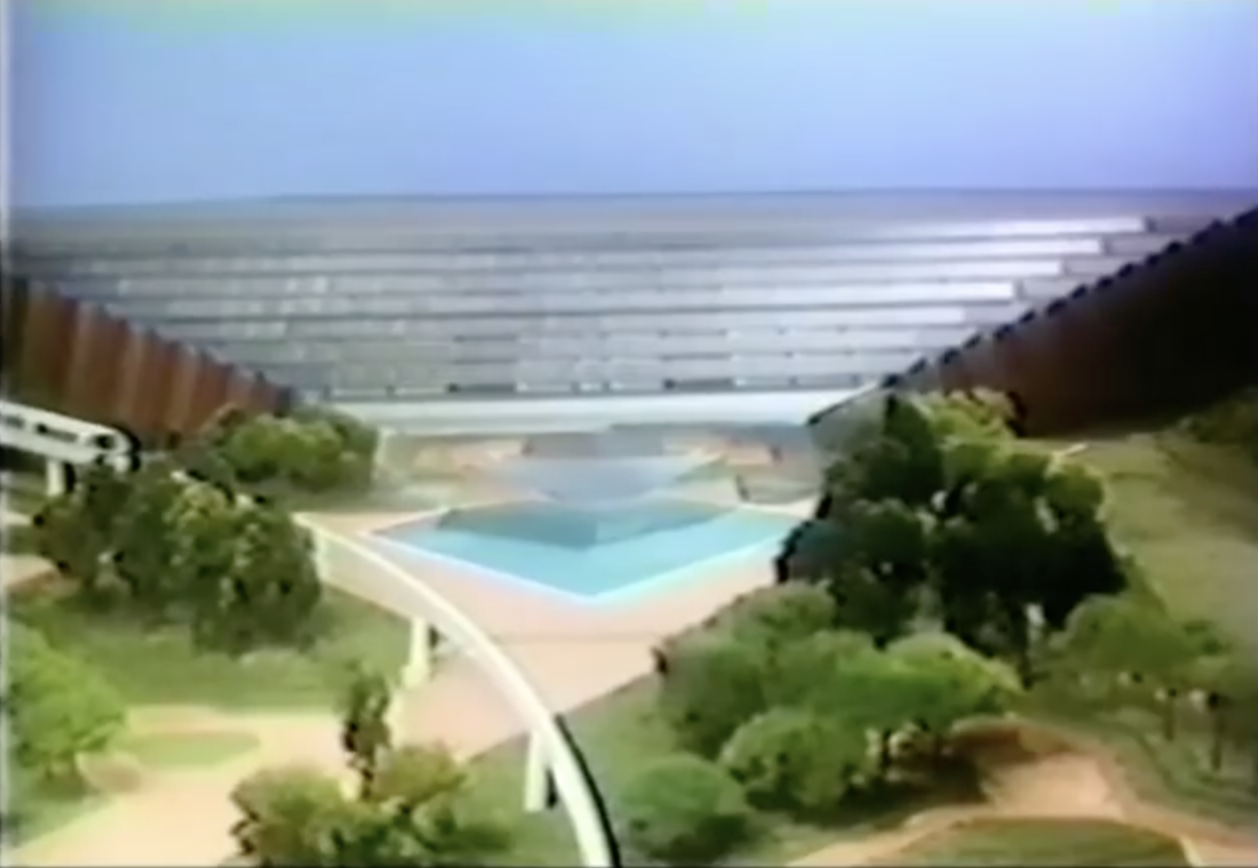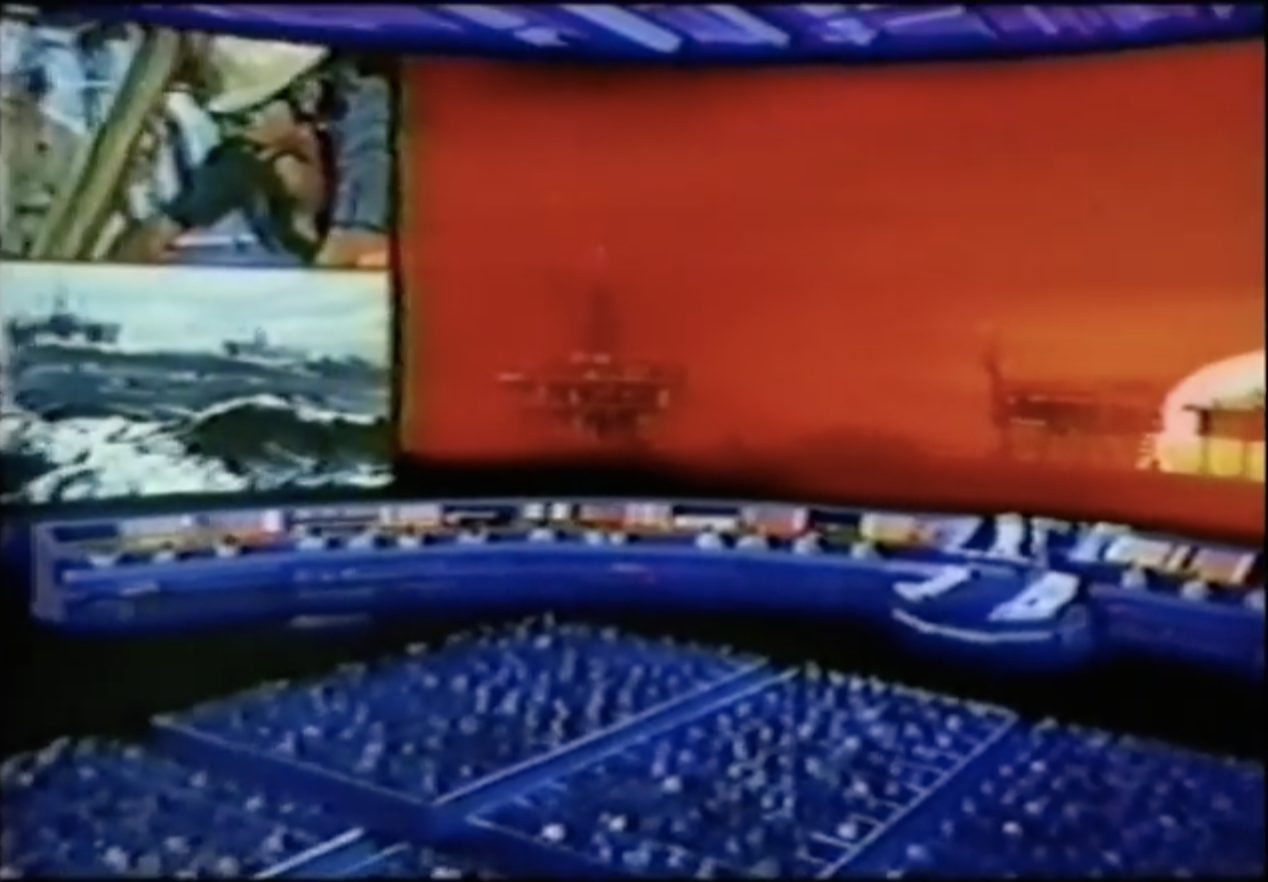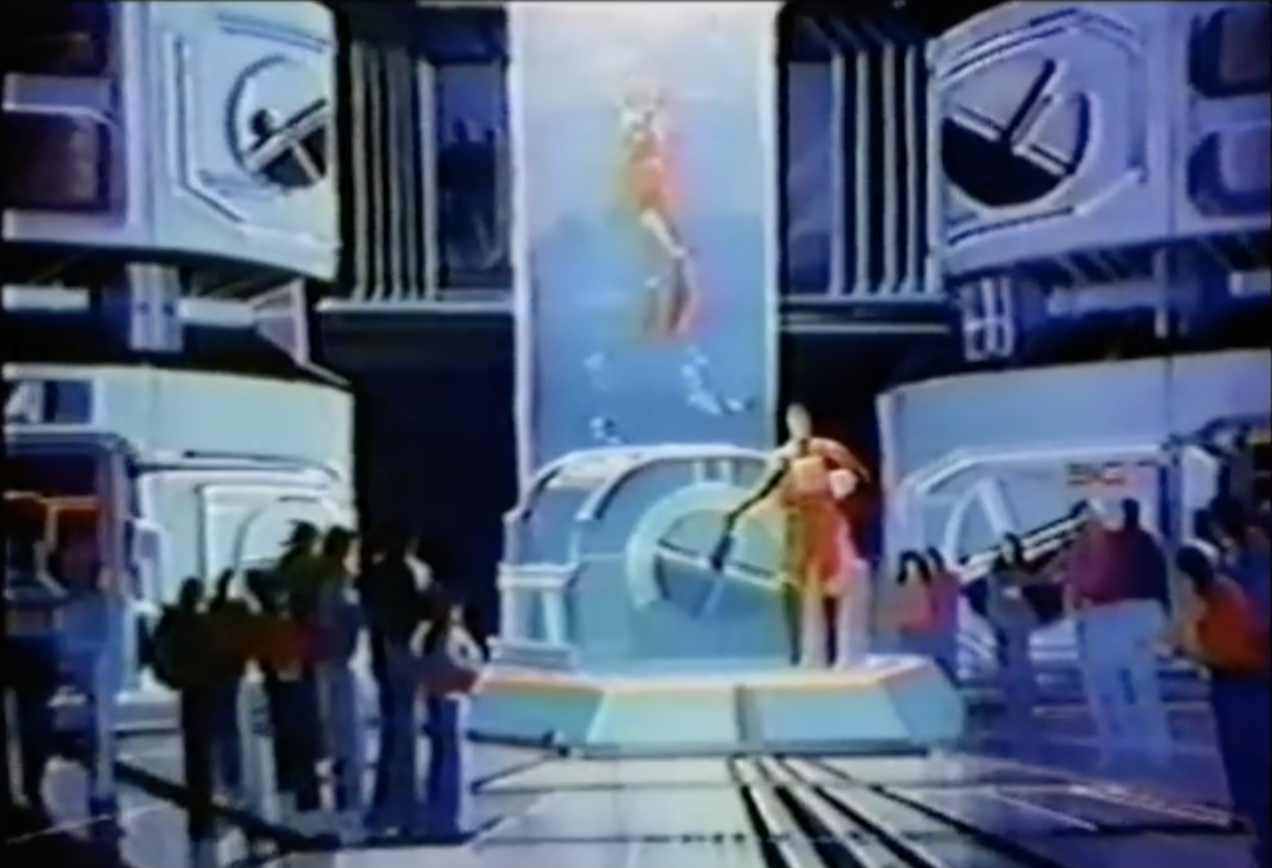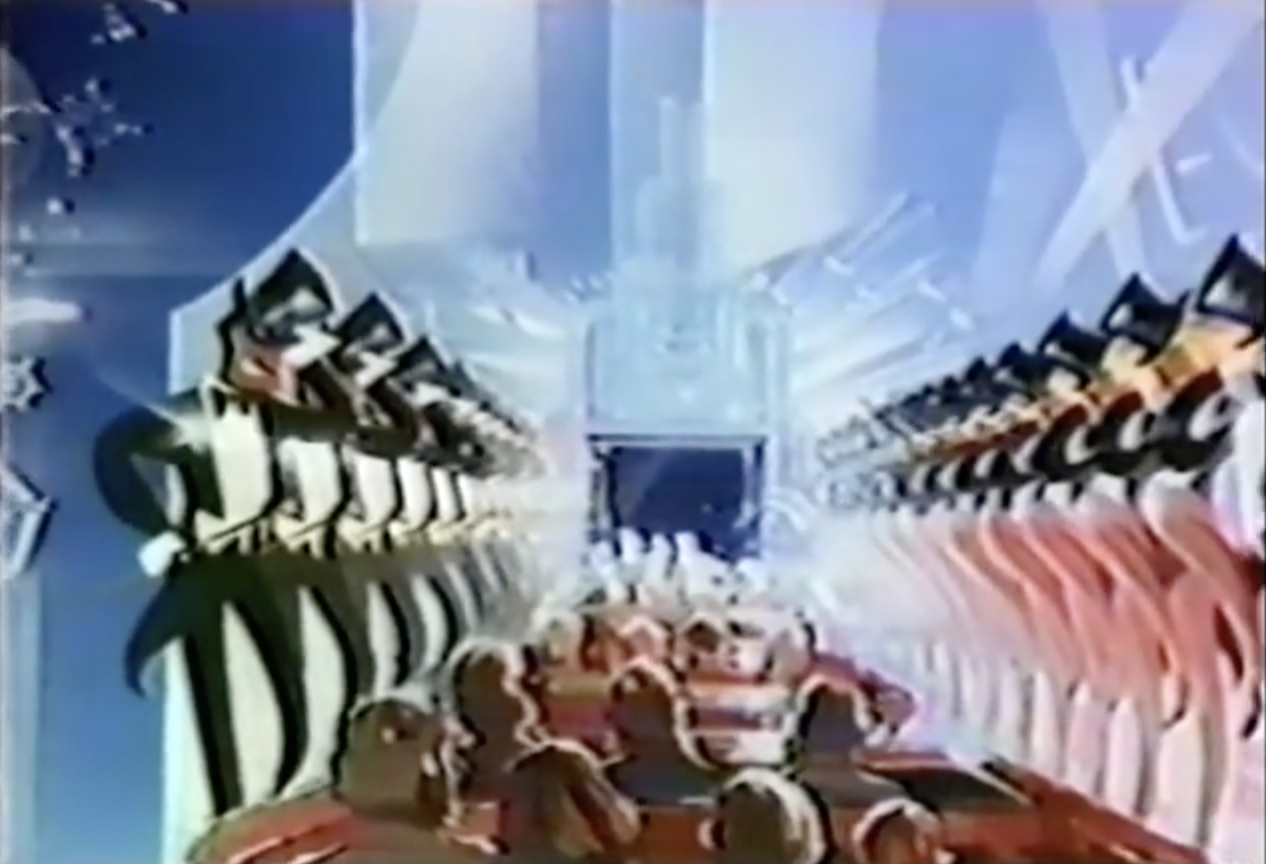 One critical element of 1980's EPCOT is the saccharine synthesized showtune music that saturates the park, and for such a short runtime this film packs in an impressive amount of it. Every song drips with optimism about humanity's role in a better life and a better planet. When layered over paintings of our imagined future and concepts of what the attractions will look like, it's powerful in a way that overcomes the lyrical cheese.
A pretty straightforward presentation, but not low-effort.  I've seen most of this art before, but this film is the first time I've seen some of it animated. And there are a few animations that don't exist anywhere else.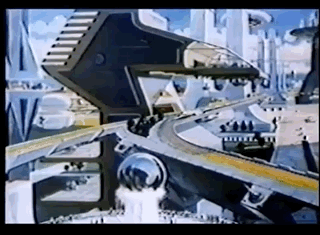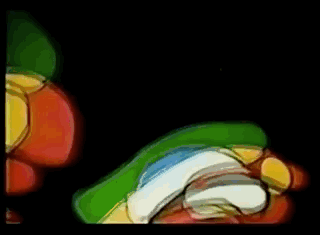 We're also given a look behind the curtains at the tunnels beneath Walt Disney World, the Imagineers hard at work on the new attractions, and the cast members training up for choreographed numbers.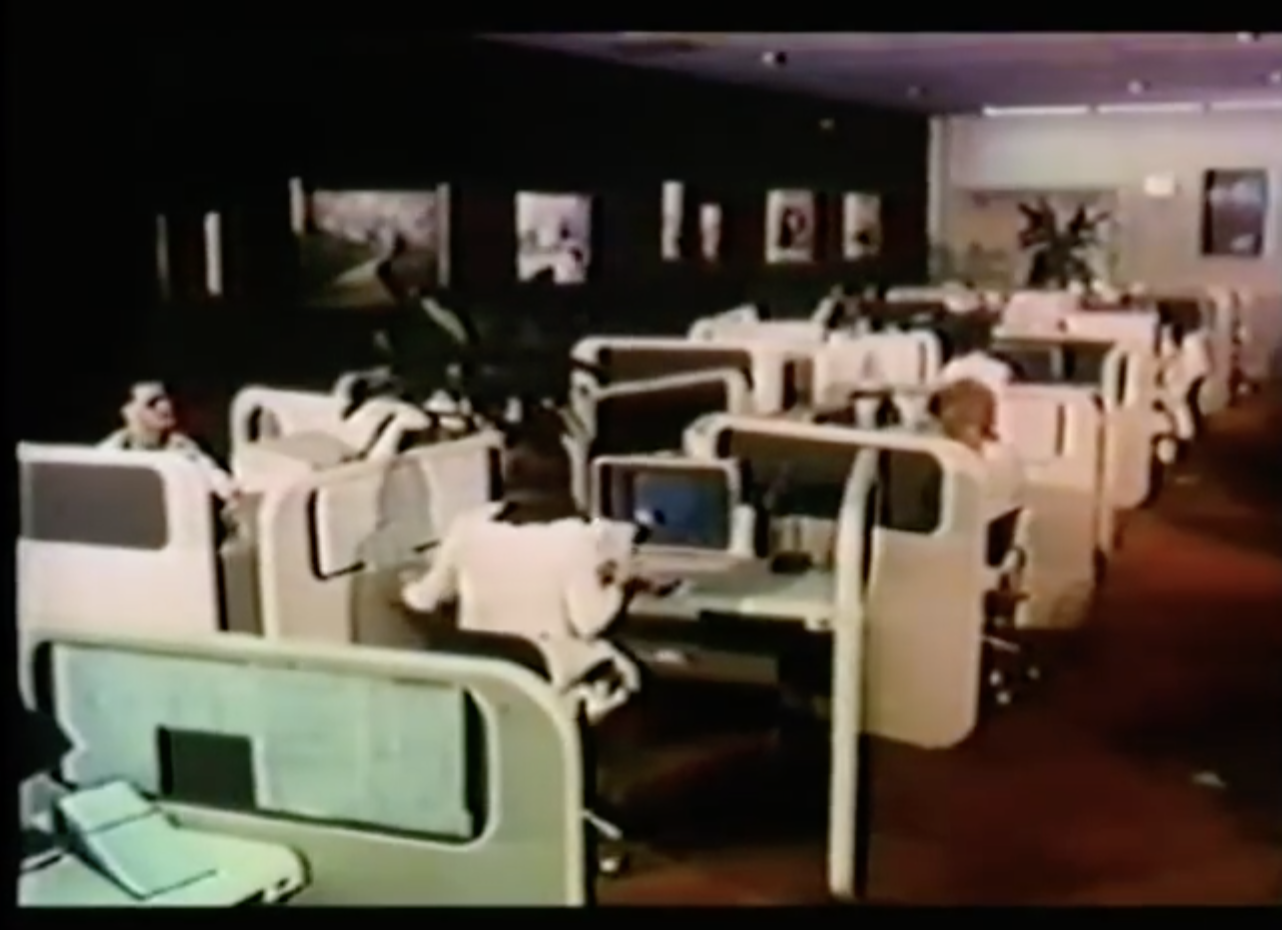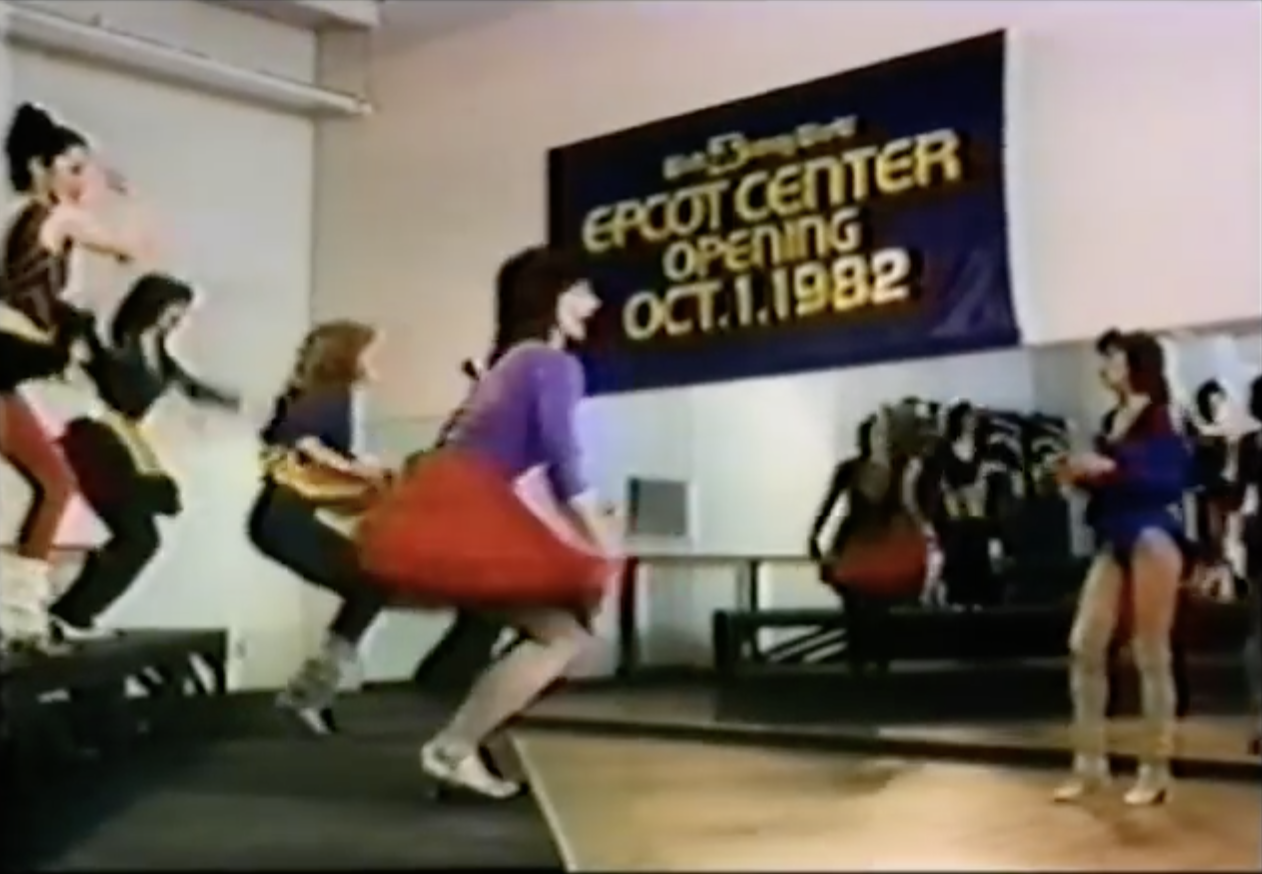 The World Showcase is given its (literal) minute to shine toward the end, with some great concepts for the different lands.  The quote "It's Oktoberfest Every Day" conjures up a bit of a nightmare, though, as does the description of the American Adventure as "perhaps the most inspiring and romantic show ever produced about America."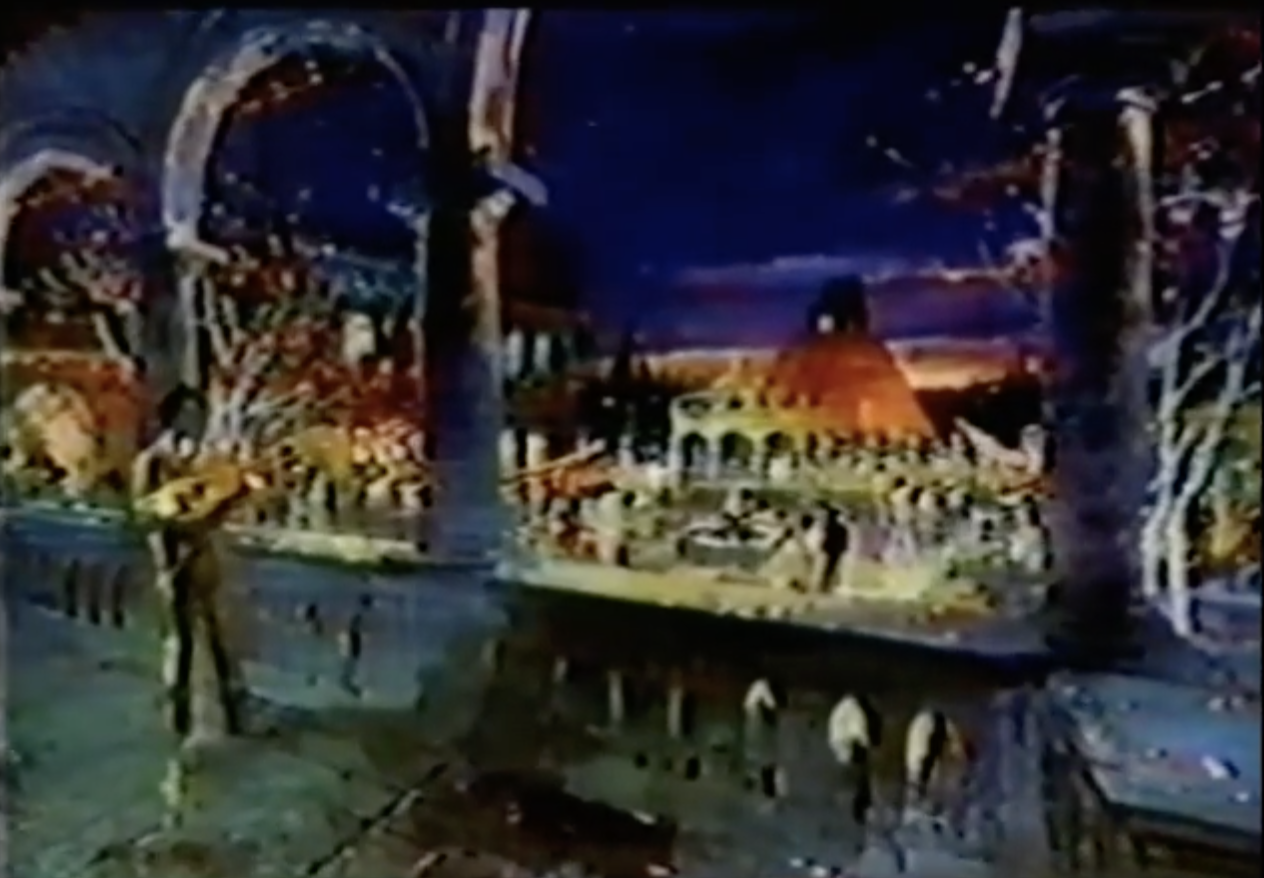 It's great, it's inspiring, and it really does the trick of making me depressed that we're not this wildly optimistic about humanity's future these days or that we see less value in creating attractions that encourage their visitors to dream big than we did thirty years ago. Too morose? Maybe. Prove me wrong!
Here's the video.