The sixth in what must have been an exhaustive series of overpriced VHS tapes designed to milk '80s gamers out of their hard-earned dollars in exchange for broad suggestions on how to play select games competently, this Game Players Magazine tape actually has some visual merits to it.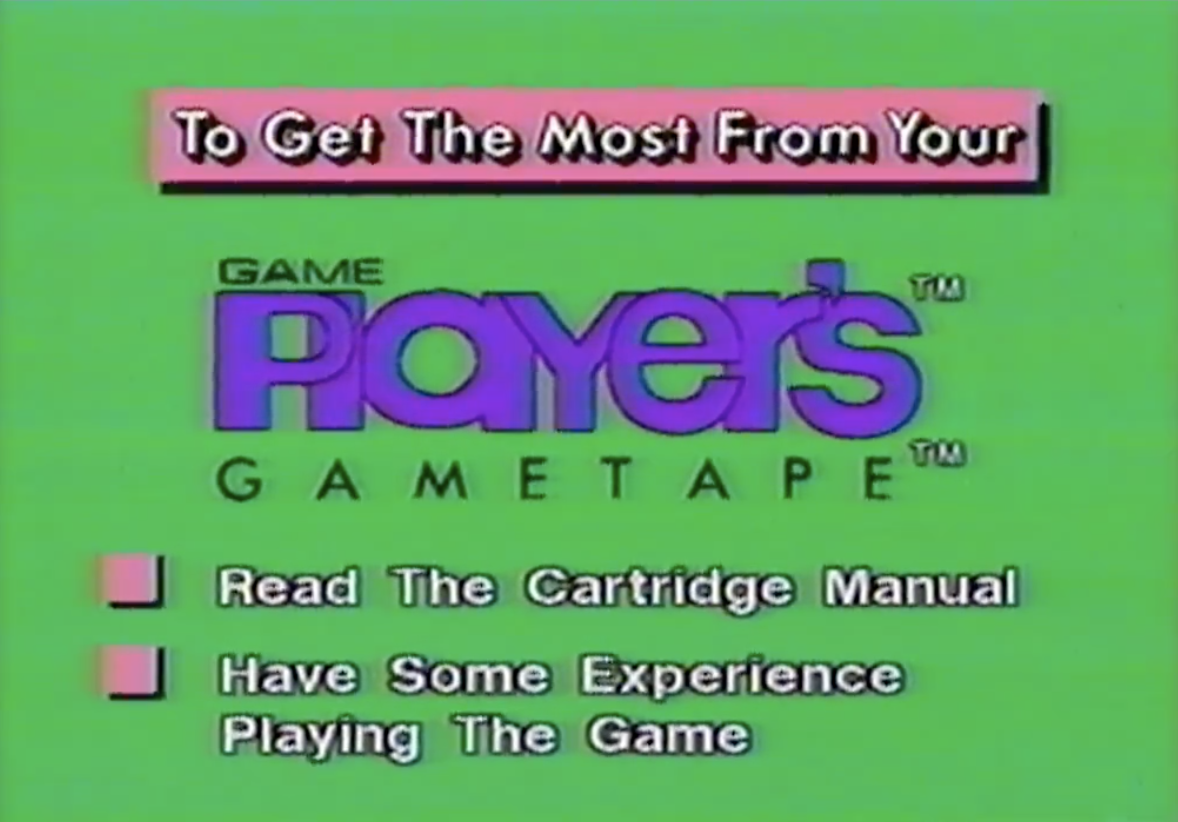 The frustrating part about the content is that these are games that actually need tips; the video covers Ultra's TMNT, Metal Gear, Defenders of the Crown, and Skate or Die – pretty tough games.
The TMNT "tips" are frustrating in their broadness; "use Donatello against Rocksteady" doesn't really constitute a tip. Also, 90% of the TMNT tips are "use Donatello".
There's an odd appearance/interlude by "the Creator", a creepy hype man for the games featured in the video. Sort of a circular internal commercial for the games included in the video that you bought to help you beat the games that you already bought.
Metal Gear's tips consist of "hey, recognize this screenshot and do the vague thing we're telling you to do here"
If the flaming tips included in the video weren't enough, there's also an ad for a hotline to give you even more secrets for who-knows-what games! Seriously, you don't know until you call, and at that point you're at least two dollars deep.
Skate or Die's tips include taking advantage of a turbo controller and getting a buddy to mash buttons while you get air. Sweet exploit, I guess. Another hot tip: be sure to land right, or you'll fall. Money well spent, here.
Insert an odd ad for a wireless NES Advantage rip-off that is nothing short of amazing.
The tips for Defenders of the Crown are, at this point, predictably awful. "When jousting you want to hit your opponent, but not his horse." Thanks!
A disappointing offering but hey, that's the eighties for you. Silver lining: the video quality is fantastic.
-ds