Sapphire & Steel
If there was ever a premise that deserved a better go than it got, it's the 1979 ITV Sci-Fi/Fantasy Series Sapphire & Steel.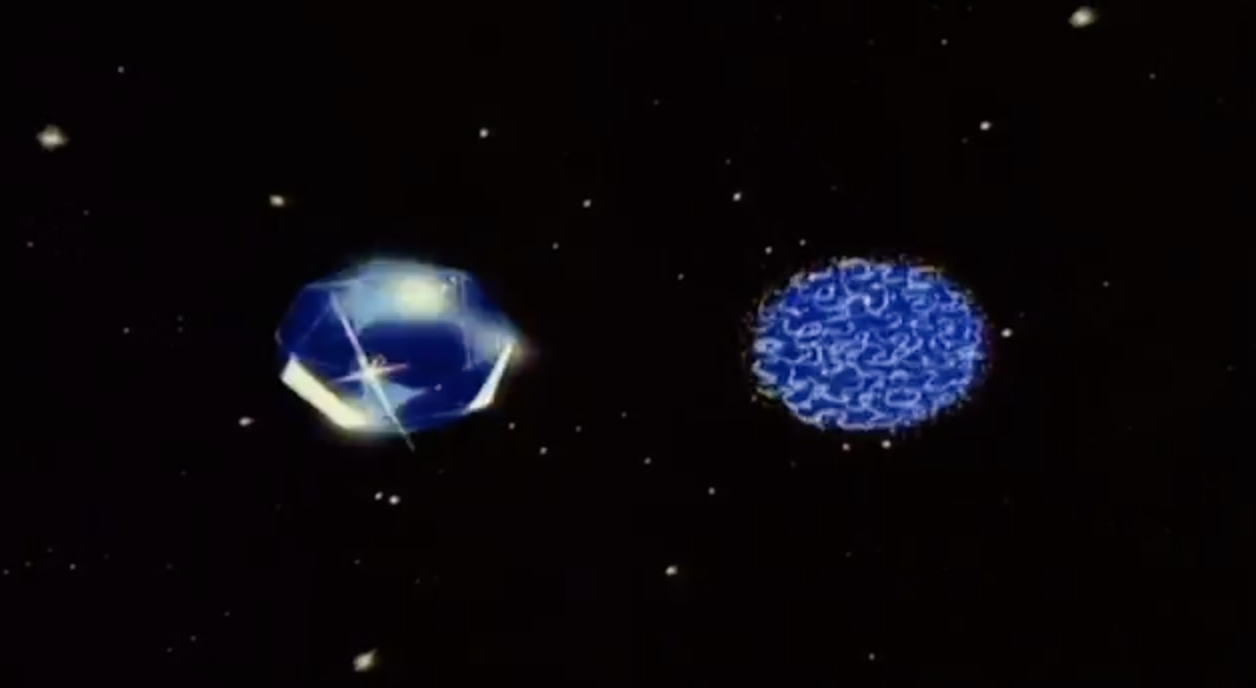 Sapphire & Steel focuses on the adventures of the two titular characters, transdimensional Operatives charged with keeping our timeline intact. Not really clear on what's meant by 'our' timeline – Earth's? This whole dimensions?- but that's not really relevant. What is is the concept posed in the series that Time is both a progressing, stable entity as well as a malicious sort of chaos when it's allowed to be.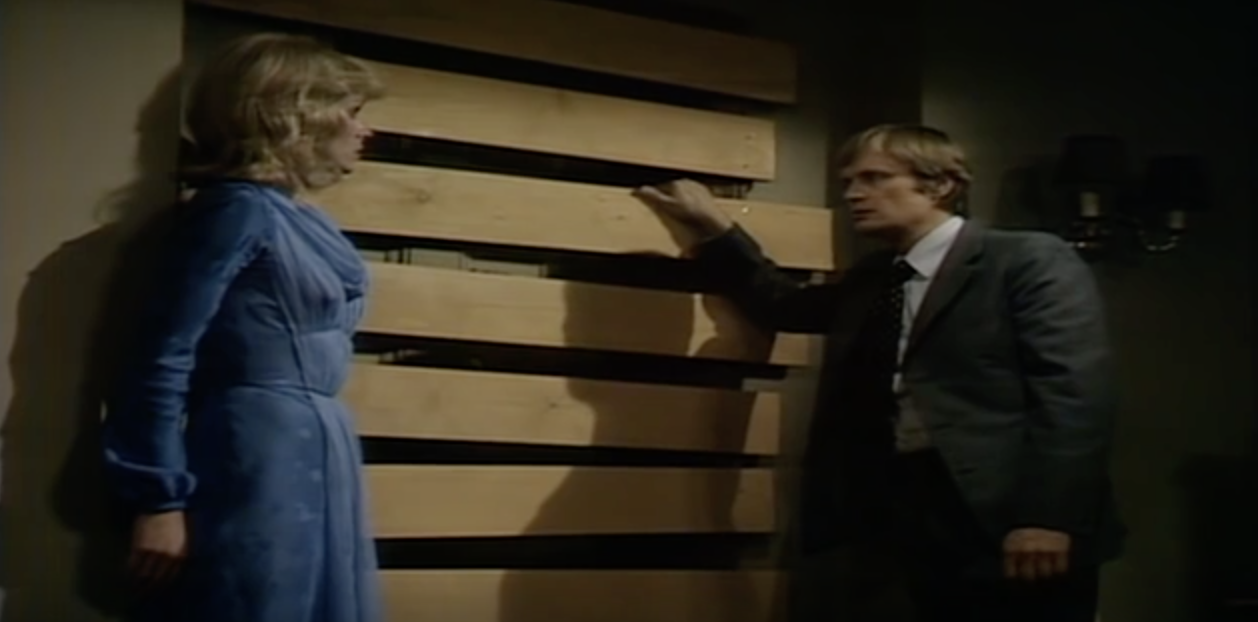 A central element of the show is that a focus on the past, an obsession with relics or memories, can weaken the forward progression of Time and allow chaos to break into our reality in the form of ghosts and other malicious beings. Some of these beings hail from the beginnings and ends of Time itself, searching for weak points in the timeline to break in and do damage.  Sapphire and Steel are two of 127 Operatives tasked with preventing this, and each Operative possess unique abilities. Sapphire can manipulate Time on a small scale, creating loops or seeing things that happened in the recent past. Steel can directly combat these manifestations of the past, and possesses a supernatural strength and telekinesis.
When I say that the premise deserved a better go than it got, I'm not really bagging on the show itself. The production's as good as it could have been given the budget it had, and the audience numbers reflect the quality of the idea.  At the end of the day, though, it's a 1970s British Sci-Fi serial and reflects the qualities of similar programs from that region from that time. It's slow, dry, light on effects, heavy on words.  It's a testament to the novelty of the premise that it's such an interesting show despite these things.  Lack of effects aside, the title sequence is beautifully done.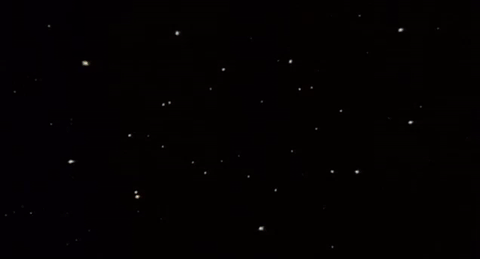 Sapphire & Steel ran for five seasons (actually five "Adventures" – isn't that adorable?) before being cancelled for various reasons.  Its relative popularity gave it a good merchandise run as well as some recent audio plays.  Here's the first episode of the first Adventure. There's a lot to like here.
1971 Dick Cavett Show Thanksgiving
In 1971 The Muppets joined Dick Cavett for the Thanksgiving episode of The Dick Cavett Show.  It's pretty great stuff.
Punch Crunch
I can understand, from a sales and marketing angle, why Quaker would want to improve upon the already-flawless flavor of Cap'n Crunch cereal with varieties on the original recipe.  Peanut Butter Crunch and Crunch Berries, after all, have stood the test of time. I just don't think it's necessary – the original recipe is all you need.  For every Crunch Berry success, though, there seems to be a miss.  Punch Crunch was a miss.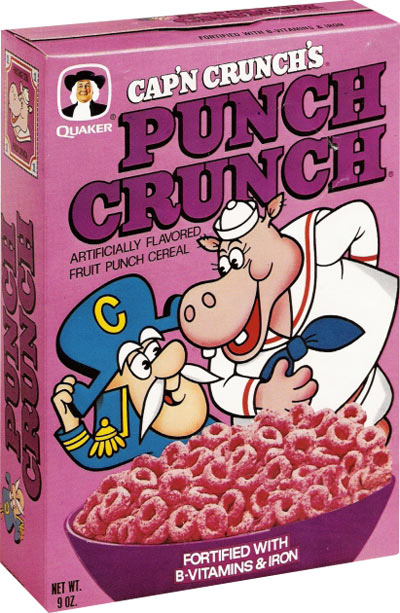 Introduced in the 1970s, Punch Crunch also welcomed Harry Hippo as a potential new mascot.  Neither Punch Crunch nor Harry lasted long.
K-Mart 1980s Thanksgiving Sale
From back when 8am was an acceptable start time for a doorbuster.
Trust Swanson
The first TV dinner, produced by Swanson, was a Thanksgiving meal. Depressing, right? Let the illustration and design of this ad make up for that.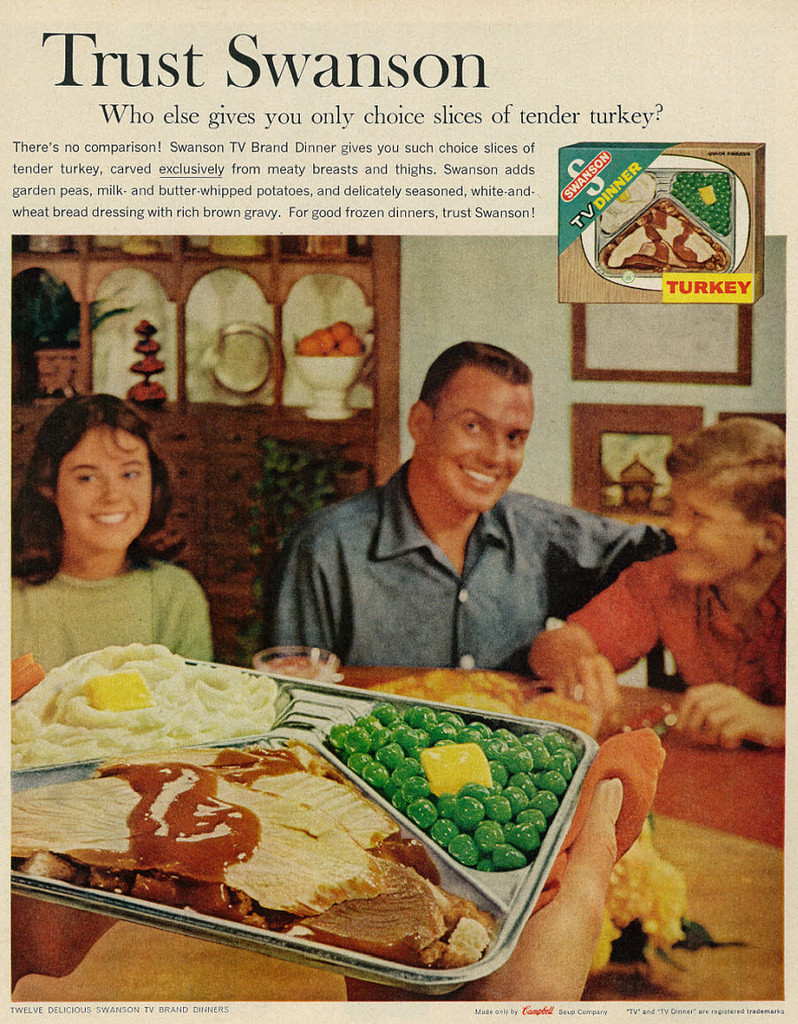 Ignore the plastic peas.
-ds