Whew!
This short lived Game Show featured an amazing set, a strange format, and good old Rod Roddy.
Whew! is basically a string of lightning rounds with a little twist – in the "normal" part of the game one contestant tries to get through the board in a set amount of time while the other places 'blocks', little land mines that take away five seconds each time they're uncovered.  If the blocks are uncovered, the defending contestant gets the money.
The first contestant to win two rounds gets to go to the final round, which is basically the same thing but with ten 'villains' delivering the questions and no blocks. If they can make it through each villain they get the grand prize, $25,000.
The set is pretty fantastic, but I have a hard time putting my finger on specifics.  It alternates between a grandiose production and something in somebody's basement, but you can tell someone had their eye on design in all components – even in the live, composited stuff.
Whew! lasted just over a year before being cancelled – April 1979 to May 1980.  A pretty wacky show, and it moves really fast.  Here's an episode.
Home Alone (NES)
Of course there was a Nintendo game for Home Alone; there was an everything else for Home Alone, so why not  a game for the NES?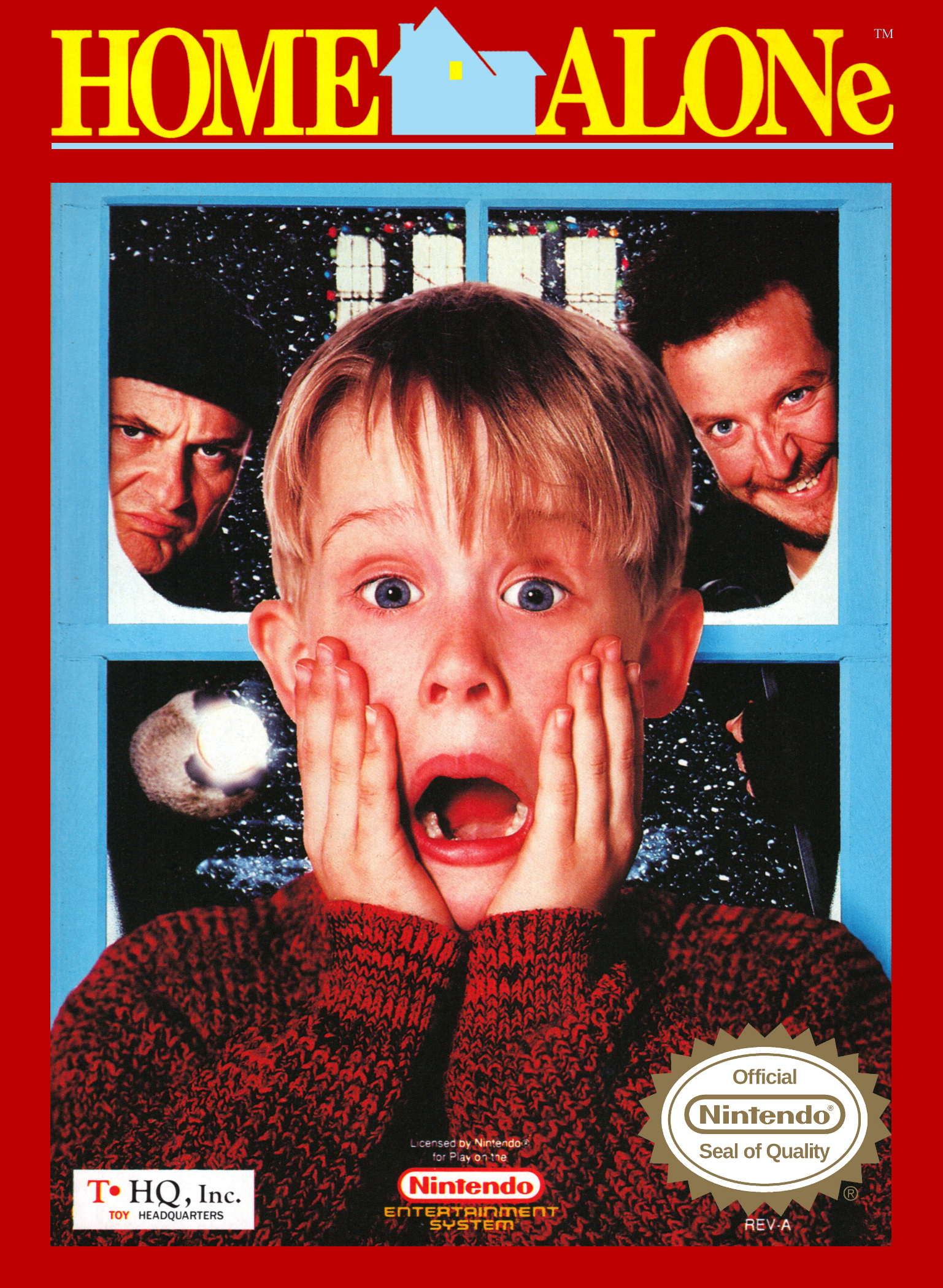 Different versions of the game were made, each platform having its own format and objectives.  In the NES version (developed by Bethesda, current developers of the Elder Scrolls and recent Fallout series!) the premise is pretty simple: evade Harry and Marv for 20 minutes until the police show up. Kevin picks up different traps and places them around the house to slow the Wet Bandits down.  It's not as easy as it looks. Get caught and it's game over.
Here's a longplay.
Pepper's Ghost
I wish I knew more about this fantastic 19th Century poster.  What I do know is there's a wrong way to put a bunch of different fonts together, and then there's this way.  I can't stop looking at it. It's beautiful.
What is Pippin?
A somewhat dry intro to Apple's ill-fated video game console, the Pippin.  Would you have paid $700 for this in 1995?
https://www.youtube.com/watch?v=3zmub4R1bGE
J'attendrai
Django Reinhardt and Stephane Grapelli never fail to scratch the itch.
https://www.youtube.com/watch?v=sY1oo8sJzYY
-ds