1.  The Karate Kid Game – Developed by Atlus, published by LJN, enjoyed by few, 1987's The Karate Kid NES game was a staple in most game collections. It was an obvious move, to create a game based on the mega-popular Karate Kid and moderately popular Karate Kid II movies, but the execution was a little lazy.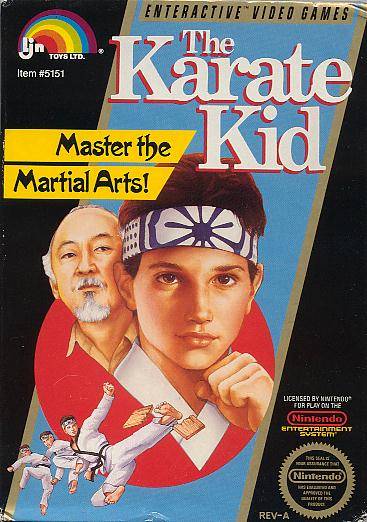 The game loosely follows the events of Karate Kid I and II, starting during the match at the end of the first film and taking you on Daniel-san's journey to Japan, through a typhoon and on to a final showdown with Chozen.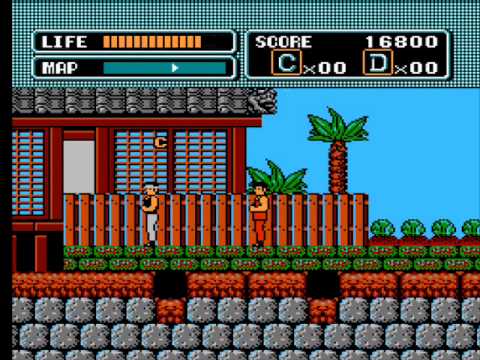 It's mostly a side-scrolling beat-em-up,with the difficulty dialed wau up.  There are a few 'karate master' interludes where you do typical sideshow karate tricks like break ice blocks.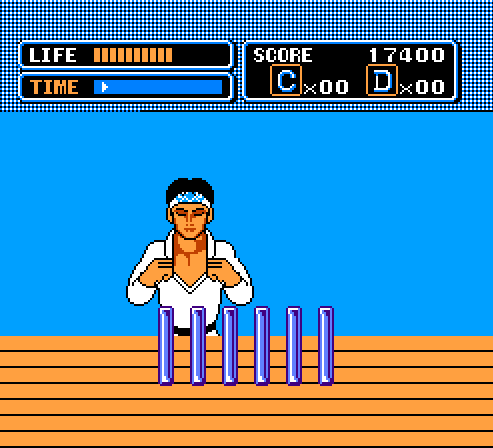 Once you've defeated Chozen and save the day, you get what may be the lamest NES ending out there – and that's saying alot.  Maybe it's the lamest because we've all come to expect more out of Mr. Miyagi, but it really punctuates how little Atlus and LJN cared about soiling the Karate Kid's (then) good name.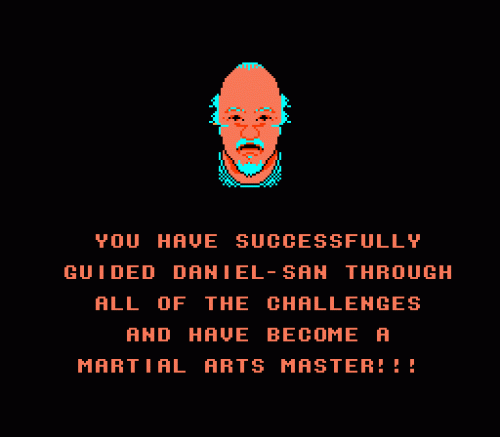 The mystical ending music and the Miyagi wink soften the blow a bit, but not much.
2. Adventures in Toyland – This 1983 JC Penney toy catalog is pretty fabulous for its feaux-comic-slash-coloring-book-style.  That's a lot of dashes, so you know I feel a specific way about it! Plaid Stallion has the full set – here are a couple of my favorites:
3.  Nintendo Power Commercials – I've been on a Nintendo Power kick lately, and for good reason: pretty much everything about this magazine worked for the era and market in which it existed. To illustrate that point, here are a couple of commercials for Nintendo Power that are oh-so-nineties.
I'm impressed that they were able to secure 1-800-123-4567!
4.  Sun Ra –
Here's a wonderful video of the Sun Ra Arkestra performing Shadow World in Berlin. There's something that gets me about this video in particular: the enthusiastic crowd gathered to hear this in such a formal setting, the casual way the band takes the stage and falls into the song, the lo-fi recording, and (most of all) Ra's solid riffing which stays intact as the stage gets crazier and crazier.
5. Archie Ad – We'll finish off with a classic ad for Archie comics.
THERE MUST BE A REASON
-ds