1.  Shadow Chasers – Following the insane success of Ghostbusters, ABC tried their own hand at a goofy, effects-laden romp through the supernatural.  Shadow Chasers premiered in 1985 and lasted 9 episodes before being yanked from the schedule.  The series ranked 106th out of 106 for ratings in the 1985 broadcast year.
Coincidentally, while the show itself resembles the movie Ghostbusters, the title card resembles the Filmation Ghostbusters cartoon, completely unrelated to the Venkman/Spengler/Stanz/Zeddemore universe:
I'm sure that's just a coincidence.
The intro is long and great.  It's a little bit Ray Parker, a little bit Count Duckula, a little bit 21 Jumpstreet, and a lot of cringe:
2.  Addams' Living Room – Taken from FastCo Design, here's a color photo of the stage set for the Addams Family's living room.  It's pink! And fabulous!
3.  Nuclear Testing – On a more beautifully somber note, Japanese artist Isao Hashimoto created a timeline of every nuclear explosion from 1945 to 1998.  I encourage you to watch the entire thing – it's really something.
4.  Monkey Planet – Who knew that the inspiration for Planet of the Apes was a French book called "Monkey Planet"? Not me! Also, who knew that the English version had such a beautiful-yet-weirdly-marketing-driven cover? Not me!
The title and author are so strangely obscured by the context on this cover, yet the whole thing is just gorgeous. Penguin, you've done it again!
5.  Beer Shuttle – Seen on Retrospace, this ad really stuck with me.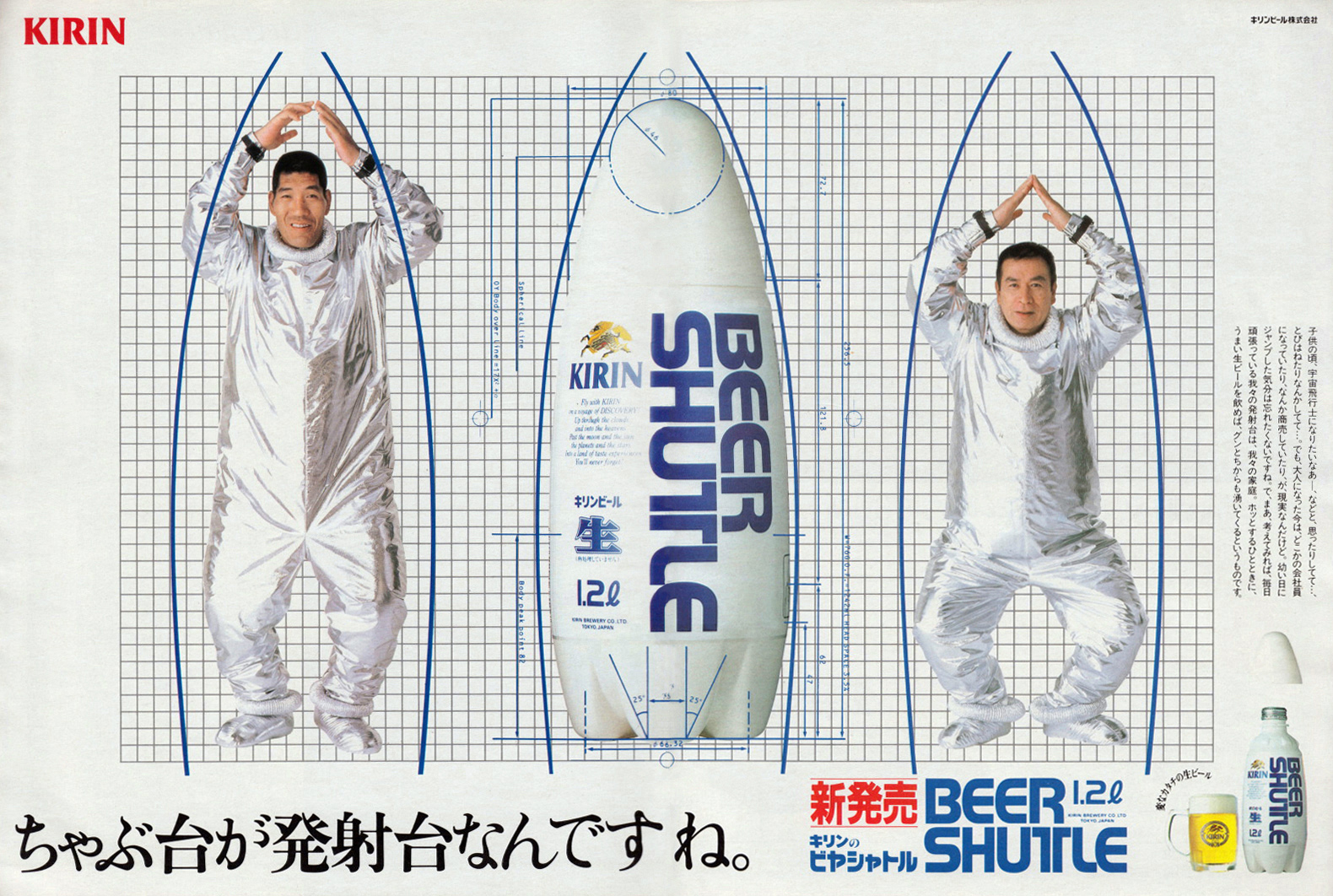 -ds