1.  He-Man Power Club – I was reminded of the He-Man Power Club this week when I stumbled across a post on X-Entertainment from a couple of years ago.
The remarkable thing here is that this ad's not selling anything – just giving suggestions about how to be enthusiastic about He-Man with your pals.  I definitely saw this ad as a kid, and I'm pretty sure I was interested in starting my own Power Club, but I'm not sure I ever did.  I did, however, have a standing He-Man roleplay on my kindergarten playground with a few of my friends.  I always wanted to be Ram Man.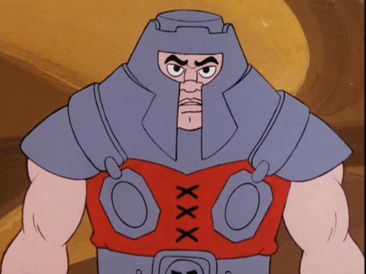 I have no idea why.
2.  Close n' Play – The good folks at Kenner decided a phonograph that works when you turn it on just wasn't enough.  They rolled out the Close n' Play in 1967, a phonograph that was a little suitcase which turned on when it was closed.  Actually, it was developed that way to make it safer for young children to play records.  Which makes sense, I guess.
Here's an ad from 1967:
And here's one from 1972 – amazing what a difference 5 years makes.
3.  JETS – Another amazing book featured on Dreams of Space.  This one actually has a cover that looks like a Chick tract:
The interior's great, too – hit the link to see more pages.
4.  TV Guide Covers – And from Pie Shops, some TV Guide covers from 1951.  Tons more at the link, here are some of my favorites: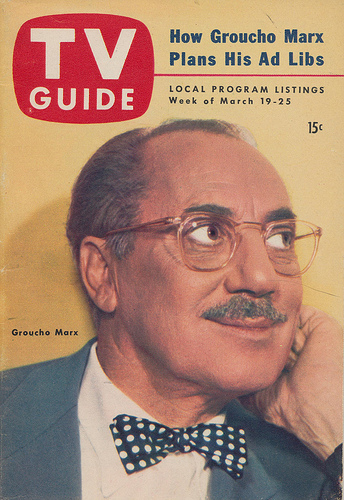 5.  Rainbow Tunnel – I was overly obsessed with the Rainbow Tunnel segment of Journey Into Imagination at EPCOT.  No real reason why – it's easily overshadowed by all of the other activities there.  Still, it's pretty iconic.  EPCOT Center Media's posted a few shots of the tunnel from back in the day.
That MJ pic got me looking for the Captain EO commercial that I remember from 1986 in Orlando.  Here it is:
-ds