1.  Panasonic Take n Tape – Panasonic really had this 'music on the go' thing nailed.  Last week we saw the TNT 8-track player, and this week we've got the Take n' Tape.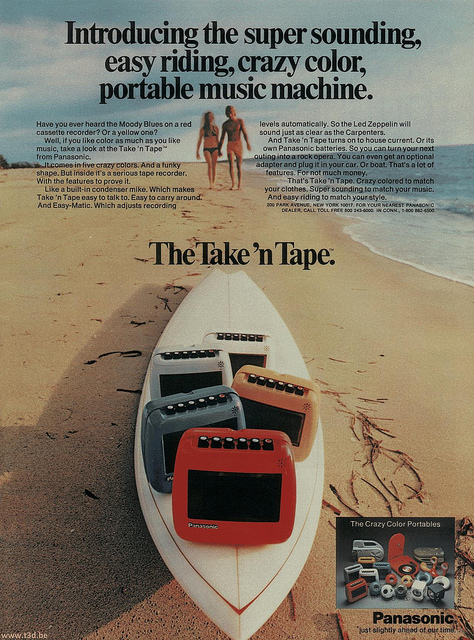 I'm not sure why this couple felt the need to take five of these guys to the beach. Maybe they couldn't decide on a color – it's admittedly a tough choice.  So instead of 8 tracks, these took cassettes – you could also record on the go.  Poorly.  But they looked pretty sassy.  I'm a fan of this entire line of products.
Here's a spot for them – they're available at Lacy's!
2.  Mattel Sports Handhelds – In 1976, Mattel developed a line of electronic sports games that were roughly the size of a calculator.  There was an auto racing game, a football game,  a baseball game, and a bunch of others.  The games were played by alternating red lights that symbolized the players – they were a little difficult to figure out but there wasn't much other competition at the time.  These things were also crazy popular.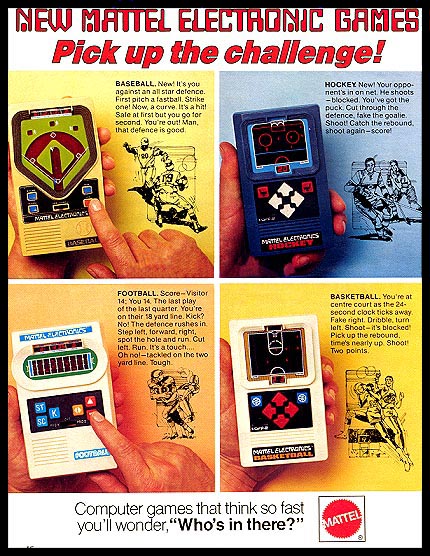 Oddly enough, I couldn't imagine trying to figure one of these games out today. In 1979, Mattel released a (much anticipated?) followup to Basketball, titled Basketball 2.  It featured passing! Here's a commercial for it:
3.  Mega Man 2 – I was obsessed with Mega Man 2 – the graphics, the setting, and the difficulty ensured that I would spend most of my free time playing this game.  I was reminded this week of the awesome Mega Man poster that came in my issue of Nintendo Power.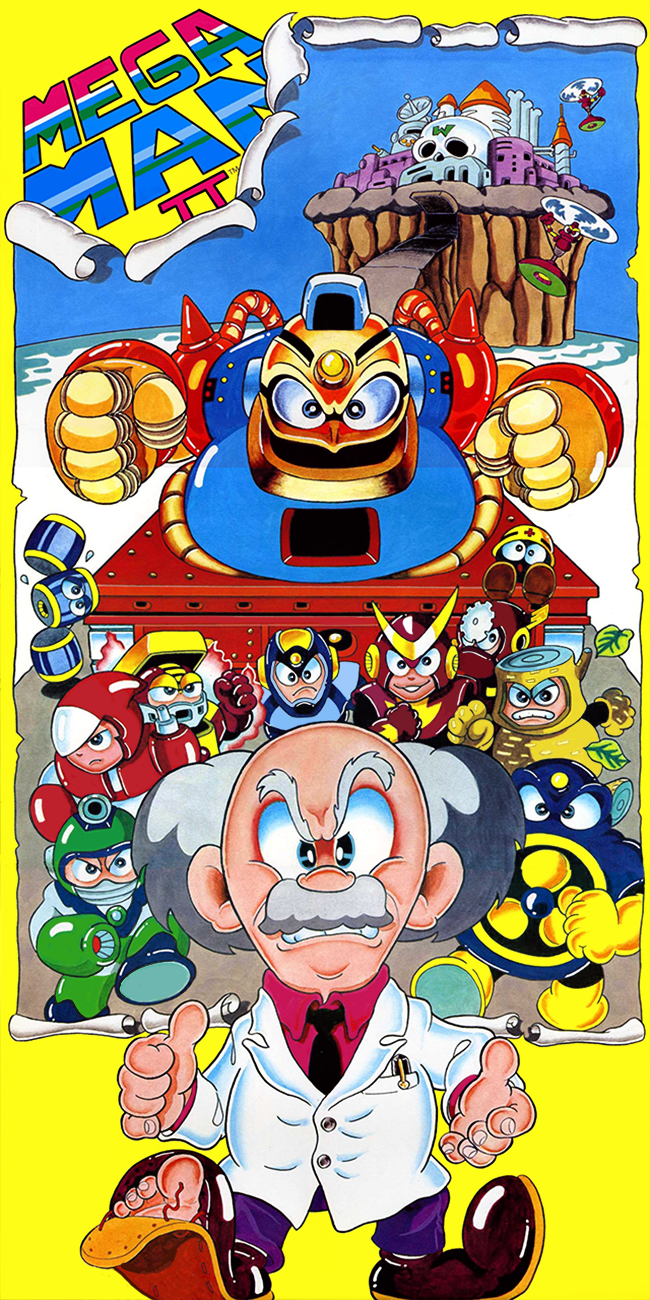 Here's a fun French commercial for Mega Man 2, with a news reporter Mario and some awkward live action shots mixed in:
4.  Phantom Tollbooth Movie Posters – One of my favorite childhood stories, I remember being pretty underwhelmed by the movie version of The Phantom Tollbooth. That said, I do like the design on these posters:
This one's got a real blockbuster-slash-Willy-Wonka feel to it.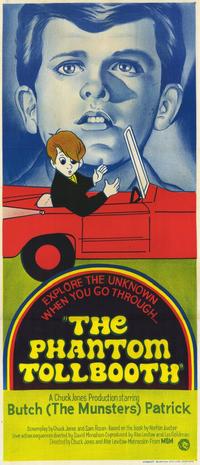 Butch (The Munsters) Patrick, y'all!
5.  Superman Peanut Butter – I'm so glad Superman didn't break down and give the secret of why his peanut butter tastes so good.
-ds