We are thrilled to announce that Becky Striepe's first cookbook, 40 Days of Green Smoothies, is now available for purchase on the iTunes Bookstore!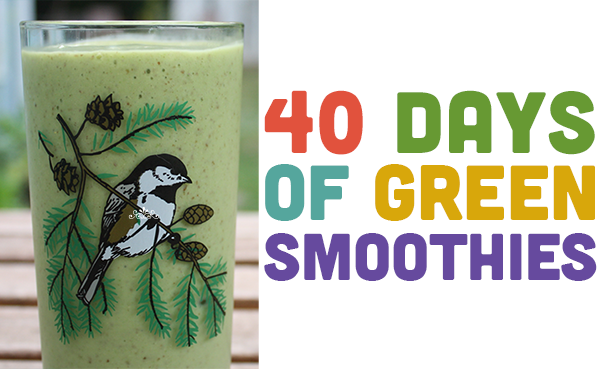 Here's the book description:
Kickstart your mornings with this 40 day program designed to develop your green smoothie habit! The ingredients aren't always what you'd expect – discover how avocado can help make a smoothie creamy and how chocolate can turn it into a decadent yet healthy treat.
Becky Striepe of Glue & Glitter breaks the 40 days down week by week, with each week offering its own set of tips and shopping lists.
Join me in raising a glass of chocolate-avocado smoothie to Becky, and check her book out HERE on the iBookstore!
-ds