1.  USA Cartoon Express – Probably my favorite block of television as a child, the USA Cartoon Express was basically an hour or two of old Hanna Barbera cartoons packaged up as one big show.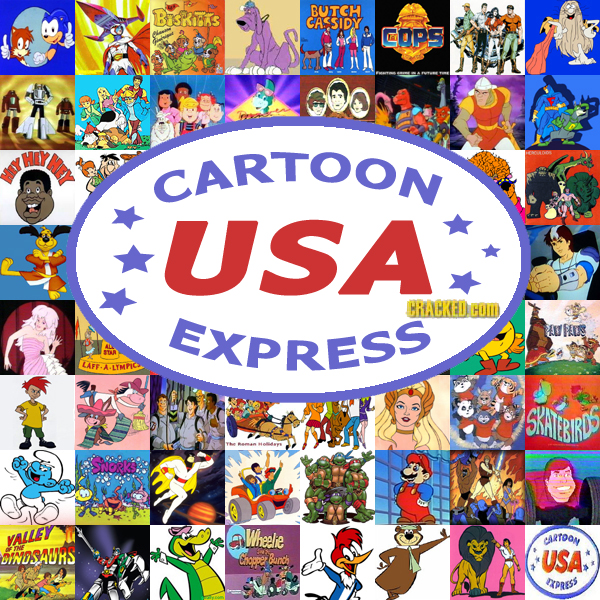 The Cartoon Express was my introduction to Space Ghost, JabberJaw, Hong Kong Phooey, Laff-a-Lympics, Dynomutt, The Herculoids, and dozens more great cartoons.  Only after growing up did I realize that these cartoons were individual products, shows that could air, and have aired, outside of the Cartoon Express.  I don't know if it was just the age I was at, or the through-line of the train theme and packaging, but the USA Cartoon Express was a programming block that really felt like a show.
Here's the intro:
2.  In a Minute – A :60(ish) segment that aired during breaks of the USA Cartoon Express, "In a Minute" featured kids talking about…things.  Seriously, they all seemed to be about random topics and appeared to exist to give the block a genuine "kid" presence.  I mainly remember the intro; my wife and I say "In a Minute" around the house in just this tone.
3.  Lidsville – It's no Hattytown, but in some ways it's more.  Lidsville was a Sid and Marty Krofft show from the early 1970s.  It's your basic kid-goes-into-wizard's-hat-and-ends-up-in-land-of-living-hats story.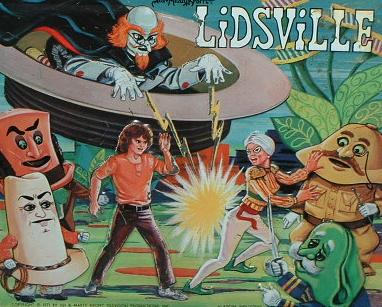 Charles Nelson Reilly played the bad guy, Horatio J. HooDoo, who flew around in his Hatamaran (get it?).
The show was filled with hat puns.  And amazing costumes.  And fun kitschy sets.  And, above all, it was bizarre. Here's the intro:
4.  VHS Catalog –
Retrospace
has a great post this week featuring a Scandinavian VHS catalog.  It feels so 80s, but must be at least a little more recent than that – it mentions "Scary Movie", after all!
It mentions "Scary Movie"!
5.  SNES Zelda commercial – Check out this Japanese commercial for A Link To The Past.  What?
What?
-ds