1. Construx – Introduced by Fisher Price in 1983, Construx was a line of beam-based construction sets.  Using the beams, connectors, and other pieces you could build pretty extravagant structures.  I preferred these to LEGO as a kid because the Construx peices looked more futuristic and industrial – it was easy to play out space scenes on futuristic prison planets with Construx, which was a frequent scenario of mine. The sets also included things like pulleys, winches, and other tools to add more function to your structures.
The packaging was pretty slick, too: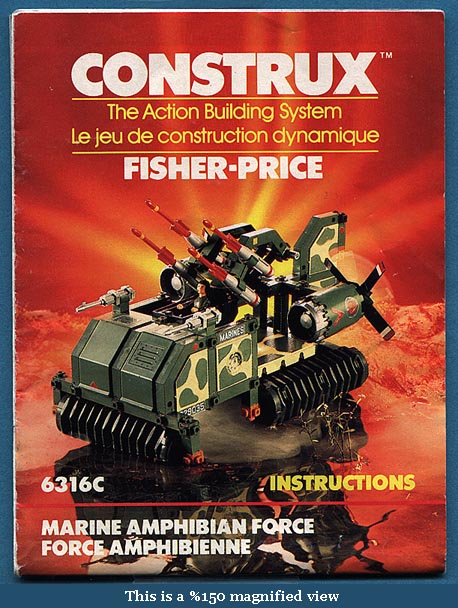 And here's some marketing stuff for it.
2.  Disneyland Board Game – Dreams of Space has a great post about an old Disneyland Board Game from 1957.  As usual, the artwork is pretty great:
3.  The Cars of Tomorrow – Here's a fun short made in 1948 about the cars that we will drive IN THE FUTURE.
Basically what I gather from this video is that in the future  we will develop fantastic new  technology but keep 1940s notions of style and design.
4.  Low G Man – Another forgotten game that I gave a lot of attention to in the 1990s, Low G Man (also known as Low G Man: The Low Gravity Man for those who enjoyed redundancy) was a mostly-platform game with one great gimmick.  Can you guess what it is? The titular character, Low G Man, can jump much higher than a normal G man can.  He also had upgradable weapons that turned you into a real force to be reckoned with, but if you died you had to spend a bunch of time rebuilding your weapons and were basically forced to be puny and weak until that happened.  At least, that was how it felt.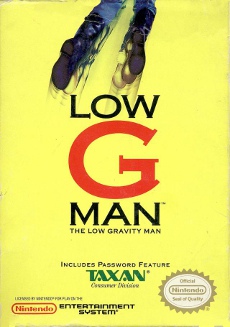 Nonetheless, the game's got pretty good graphics for NES era.  The story is laughably basic ("But then they came.  We'll send in Low G Man!") but the bosses are fun and the worlds have a cool look to them.  Also, its fun to jump real high.  Here's some gameplay.
5.  Orbital: Doctor Who – We just returned from
Moogfest
in Asheville, North Carolina, and we had a blast.  There were stellar sets by some "newer" talent (Pantha Du Prince, Miike Snow), great performances by established legends (Thomas Dolby), but the best experience for me was Orbital – an act I've been dying to see since 1995.  Orbital's set blew me away.  In honor of that, here's a video of them performing the Doctor Who theme song – which, when played at Moogfest, caused the geek part of my brain (all of it) to liquify and spill onto the floor.
Can't wait for next year's Moogfest!
-ds