1.  Soundwave and Blaster – While I was stripping  my Transformers Dinobot toys of all future collector's value by playing with them in a chlorine swimming pool, some children of privilege were playing with what I consider the coolest Transformers toys ever made.  Soundwave's alternate form was a microcassette recorder.  The toy featured a functioning cassette player, and you could swap out different microcassettes offered by Hasbro – microcassettes that were Transformers themselves!.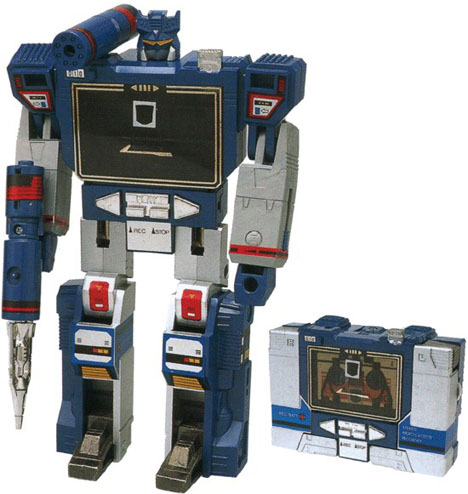 There was also an Autobot toy for Blaster, which was a larger boombox.  Probably cooler, overall, but I was a Decepticon man myself.
Here's Soundwave's commercial – love that kid's face when he does the "Robots in Disguise" part!
2.  Solar Jetman – I had totally forgotten about this game until I saw it on a poster on a wall in the fantastic Indie Game documentary.
Solar Jetman was a charming little shooter that required you to thrust an egg-shaped ship in several directions, avoiding cave walls and other hazards.  It was a frequent rental for me as a kid; I can't believe I forgot about it! Here's some gameplay:
3.  Nature's Wonderland – A forgotten Disneyland attraction, Nature's Wonderland was a serene train ride through America's unmolested wilderness.  Part of Frontierland, the ride featured animatronic bears, elk, and other animals, and featured vistas that you couldn't see from other areas of the park.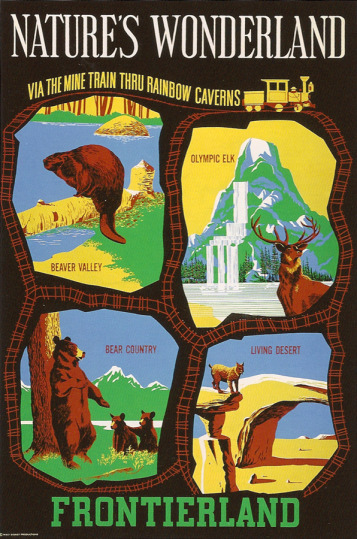 The ride was eventually scrapped in favor of Big Thunder Mountain Railroad, offering a more thrilling trip through a mine and gulch.  As usual, Imagineering Disney hooks it up with a map and more detail about this bygone attraction.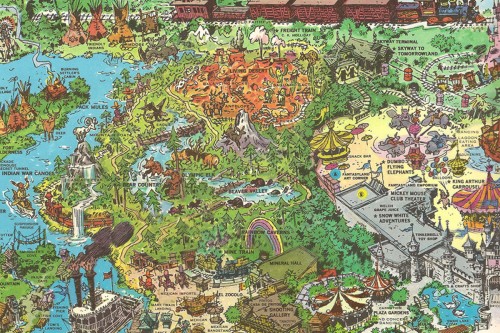 4.  PB Max – Do you remember this candy? Do you remember this commercial?
It don't stand for Piggy Banks!
5.  ISS Stacks – Here's some amazing images recorded by the International Space Station, given a sequencing treatment in video form.  From the description:
"This Video was achived by "stacking" image sequences provided by NASA from the Crew at International Space Station. These "stacks" create the Star Trails, but furthermore make interesting patterns visible. For example lightning corridors within clouds, but they also show occasional satellite tracks (or Iridium Flashes) as well as meteors – patterns that interrupt the main Star Trails, and thus are immediately visible."
Really inspiring stuff here:
ISS Startrails – TRONized from Christoph Malin on Vimeo.
Do yourself a favor and view this in fullscreen.  Also of note is the amount of light coming from the Earth in these images. Beautiful, in a concerning sort of way.
-ds